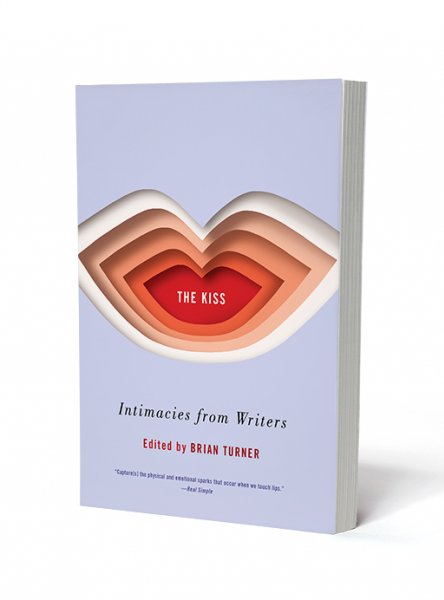 A deliciously diverse anthology of essays, stories, poems, and graphic memoirs, where writers explore the deeply human act of kissing.
"A kiss, you see, can carry not just a heart in it, but a soul."

—Pico Iyer, "The Kiss at Dawn"




From Sioux Falls to Khartoum, from Kyoto to Reykjavik; from the panchayat forests of India to the Giant's Causeway on the coast of Northern Ireland; in taxis and at bus stops, in kitchens and sleigh beds, haystacks and airports around the globe—people are kissing one another. The sublime kiss. The ambiguous kiss. The devastating kiss. The kiss we can't take back. The kiss we can never give. The kiss that changes a life. In this anthology, writers and thinkers share their thoughts on a specific kiss—the unexpected and unforgettable—in an attempt to bridge the gulf, to connect us to one another on a deeply human level, and to explore the messy and complicated intimacies that exist in our actual lives, as well as in the complicated landscape of the imagination.
Sparked and developed from a series curated for Guernica by editor Brian Turner, this is a book meant to be read from cover to cover, just as much as it's meant to be dipped into—with each kiss pulling us closer to the moments in our lives that matter most.
Kim Addonizio
Kazim Ali
J. Mae Barizo
Laure-Anne Bosselaar
Kurt Brown
Nickole Brown
Benjamin Busch
Brian Castner
Tina Chang
Steven Church
Adam Dalva
Mark Doty
Andre Dubus III
Camille T. Dungy
Martín Espada
Dave Essinger
Siobhan Fallon
Beth Ann Fennelly
Nick Flynn
Kimiko Hahn
Cameron Dezen Hammon
Terrance Hayes
Pico Iyer
Major Jackson
Lacy M. Johnson
Christian Kiefer
Matthew Komatsu
Ilyse Kusnetz
Ada Limón
Rebecca Makkai
John Mauk
Christopher Merrill
Philip Metres
Kathryn Miles
Dinty W. Moore
Honor Moore
Aimee Nezhukumatathil
Bich Minh Nguyen
Téa Obreht
Kristen Radtke
Suzanne Roberts
Roxana Robinson
Schafer John c
Dan Sheehan
Tom Sleigh
Patricia Smith
Ira Sukrungurang
Christopher Paul Wolfe
Sholeh Wolpé
W. W. Norton & Company • Independent Publishers since 1923